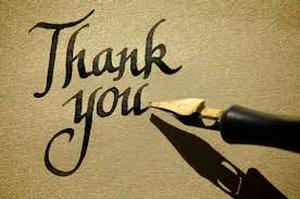 "My 92 year old mother's condition motivated us to reach out for someone to restore her mobility. I can describe my family's professional relationship with Stacey Rittenberg in the following summary: She has blended an incredibly effective combination of her knowledge of anatomy and physical therapy, her insights into working collaboratively with complimentary providers in the continuum of care-physicians, medical device companies and insurance companies, and a seemingly innate quality of taking her patients to better places emotionally as well as physically. In my mother's case this has manifested itself in hope of a better quality of life that has accompanied her increasing mobility. I would recommend anyone and or their family with a need within her scope of services to consider working with her to meet or exceed expectations." -- T.S.


"When I first started working with Stacey, my neck and shoulders were extremely tight from sitting at a computer all day long and I had various other aches and pains from poor posture and general overuse of certain muscles. Stacey performed a very thorough evaluation in the comfort of my own home and then designed a personalized program of stretching and strength training to address my particular weaknesses. She also advised me on how to set up my work spaces so that they are ergonomically correct and stressed that I should stretch and take frequent breaks. It has been a month now that I have been following my customized program and it has made an enormous difference. The daily aches and pains are gone, my overall strength has increased, and I know what to do when my neck, shoulder, or knee start acting up. This is a preventative service that everyone working in an office should use. Thank you so much Stacey! "--P.Z.


"Stacey Rittenberg's extensive clinical knowledge and experience have served her well. My neuromuscular problems have greatly benefited from her perceptive and personalized therapy." --H.K.

"Thanks to Stacey Rittenberg and her commitment in this field, a difference in the lives of many Westchester residents has been made. Stacey establishes a personal connection with her patients. She not only builds strength, she builds relationships. By taking the time to listen and understand the difficulties and fears of her patients, she guides them toward success in performing everyday activities that most of us take for granted. Simple movements such as sitting and standing, getting in and out of bed etc. makes a huge difference in recovery and function. Her ability to communicate and give support, both physically and emotionally, makes this happen. She is to be admired for her motivation, compassion, and gentleness in helping her patients reach their full potential, so that they may lead better lives." --E.R.

---