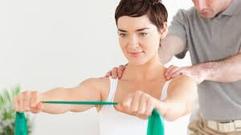 What is a Physical Therapist?

Physical Therapists (PTs) are licensed health care professionals with expertise in mobility and movement. PTs diagnose and treat individuals with medical or other health-related conditions that limit their abilities to move and perform functional activities in their daily lives. After examination, your PT will develop a customized treatment plan using techniques that promote the ability to move, reduce pain, restore balance, and prevent disability. Our physical therapists can help you maintain and promote optimal physical function, resulting from injury or disease, enabling you to achieve the quality of life you desire.
---
---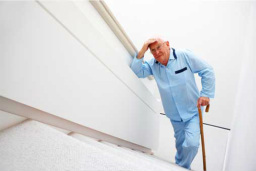 How do I know if I need Physical Therapy?
Many people wonder if they are candidates for physical therapy, or if physical therapy can help their ailments. If you have an injury or illness that results in a physical loss of function, a physical therapist can help, whether it is a simple ankle sprain or a complex neurological disorder. If you have experienced a decline in your mobility, balance, or strength. If you have difficulty rising from a chair, climbing stairs, or getting in or out of bed. If you are falling or if your balance is not what it once was. If you are having pain from an injury or medical condition you may benefit from PT.
Contact
Westchester Home Physical Therapy for your free phone consultation to learn how we can help you move, feel, and live better.
---
---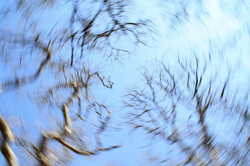 What is Vestibular Rehabilitation?

Vestibular rehabilitation is an exercise-based program, designed by a specialized physical therapist, to improve balance and reduce dizziness-related problems. Our physical therapist will evaluate your symptoms and review your medical history, identify any problems with your balance, your gait (how you walk), neck motion, visual stability, as well as examine other potential problem areas. Based on the findings, a plan of care is developed. The goal of your treatment plan is to improve any deficits that were identified. This, in turn, will improve your ability to function in activities of everyday living, reduce your risk for falling, and ultimately, improve your quality of life.

---
---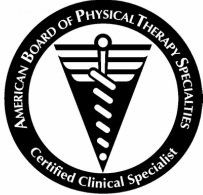 What is a Neurologic Certified Specialist (NCS)?

The American Physical Therapy Association (APTA), a national professional organization representing more than 90,000 members throughout the United States, established the specialist certification program in 1978. Specialization is the process by which a therapist builds on a broad base of professional education and practice to develop a greater depth of knowledge and skills related to a particular area of practice. An NCS is a Neurologic Certified Specialist, a physical therapist who had passed th American Board of Physical Therapy Specialists (ABPTS) exam in neurology. Currently there are about 1,700 physical therapists with this certification nationally. Westchester Home Physical Therapy is proud to have one of only 89 NCS physical therapists in New York State available to help you.

---